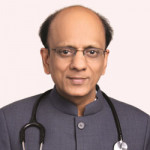 Dr. KK Aggarwal
President Heart Care Foundation of India and Group Editor in Chief MEDtalks
Recipient of Padma Shri, Vishwa Hindi Samman, National Science Communication Award and Dr B C Roy National Award, Dr Aggarwal is a physician, cardiologist, spiritual writer and motivational speaker. He was the Past President of the Indian Medical Association and President of Heart Care Foundation of India. He was also the Editor in Chief of the IJCP Group, Medtalks and eMediNexus
---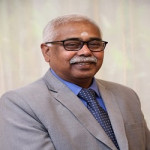 Dr. Asokan is a practicing physician based in Punalur, a small town in Kollam district, Kerala. Post MBBS, He completed MD in General Medicine. He was the IMA state secretary of Kerala state for 3 years and also served as its state president. He conceived and established IMAGE which was a project to handle bio medical waste of entire Kerala, He was the chairman of the scheme for six years. He also played the lead in bringing Rs 100 crore GFATM TB public-private mix project to IMA and served as its National coordinator for 6 years. He served for two years in Strategy and Technical Advisory group for TB in WHO (Geneva) and is one of the contributors of international standards for TB care. He served as the National Joint Secretary of IMA hospital board of India for 4 years and its chairman for the past 4 years.
---
Dr Jayakrishnan A V MS Ortho, MCh (Neuro) 1986 MBBS honoured by the Hon. Governor of Kerala Arif Mohammad Khan. He was the former President of IMA Kerala. He is a renowned neurosurgeon in Kerala and has won the Dr A.K.N. Sinha National Award for his contributions to the medical profession. He was won the Best IMA State Secretary at the National level in 2013, 2014 & 2015, became the President in 2016. He has undergone training at Watson Neuro Centre, Liverpool, UK.
---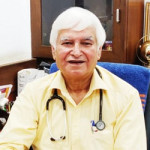 Dr. Ramesh Datta is a Hony. Finance Secretary IMA. He is Pediatrician at Jeevan Jothi Nursing Home in Vikas Puri, Delhi.
---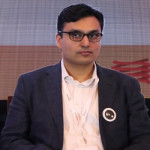 Dr. Vidur Mahajan is a Associate Director and Head of R&D Mahajan Imaging India Dr. Vidur Mahajan runs CARING - the Centre for Advanced Research on Imaging, Neuroscience and Genomics - which works with more than 30 research groups across the world and aims to bring cutting-edge products in the artificial intelligence space into clinical practice through its platform called CARPL. CARPL is world's only platform for the development, testing and deployment of medical imaging AI in clinical practice. Caring has published several papers on AI, including the first paper on AI in the Lancet, and has more than 100 academic and conference papers in the field across the world. He is also additionally responsible for running Mahajan Imaging, one of India's leading medical imaging providers, and caringdx, an advanced molecular diagnostics lab. He has done an MBA with dual majors in finance and healthcare management from the Wharton School of Business and did MBBS from Lokmanya Tilak Municipal Medical College, Mumbai.
---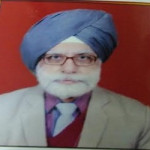 Dr. G. M. Singh is an experienced General Physician in Patel Nagar, Delhi. He has been a practicing General Physician for 44 years. He studied and completed MBBS from Nalanda Medical College, Patna - 1978.
---
Professor, Physical Medicine and Rehabilitation, Additional Medical Superintendent, VMMC & Safdarjung Hospital, New Delhi Director, National Institute of Tuberculosis and Respiratory diseases, New Delhi
---