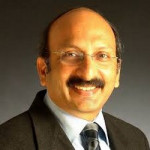 Dr. Praveen Chandra
Chairman and Senior Consultant in Medanta The Medicity, Gurgaon and Cardiology, Senior Consultant- Medanta Mediclinic, Defence Colony
Dr. Praveen Chandra is a leading Cardiologist and current Chairman of Interventional Cardiology, Heart Institute at Medanta - The Medicity in Gurgaon. He is proficient in several new cardiological devices and technologies. He has been awarded for his achievements in the field of Coronary Angioplasty in India since 1998. He has served as the Director of Cardiac Cath Lab and Acute MI Services at Max Healthcare, as a Consultant Cardiologist at the Escorts Heart Institute and Research Centre in New Delhi. He is an eminent fellow of Endovascular Intervention Society of India and the Asia-Pacific Society of Interventional Cardiology. Dr. Praveen Chandra has been a notable faculty member at various international meetings. He initiated, organised and directed the AMI course held in New Delhi in 2005, 2006, 2008 and 2010. He has published more than 100 articles, reviews and abstracts in various national and international journals. He has MD (Medicine) and DM (Cardiology) from KGMC, Lucknow. He has attained several fellowships from the American College of Cardiology, the Society for Cardiovascular Angiography and Interventions, the Asian Pacific Society of Interventional Cardiology, the European Society of Cardiology, and the Endovascular Intervention Society. Dr. Praveen Chandra is a well-known member of the Cardiology Society of India. Dr. Praveen Chandra has been recently awarded PADMA SHRI in March 2016 for his work in the field of Cardiology.
---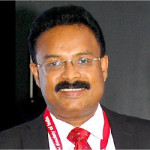 Dr Jabir Abdullakutty is a Senior Consultant & Director of Clinical Research at Lisie Hospital, Kochi. Dr Jabir is a renowned senior Cardiologist in the state with an experience of 19 years in Cardiology practice. He is a well recognized cardiologist at the National level as a faculty In many National and International conferences as well as the office bearer of Cardiological Society of India at the National level. He has an excellent track record in the management of complex heart disease. His services are well recognized by his peers, colleagues and patients. His area of interest is coronary interventions & heart failure.
---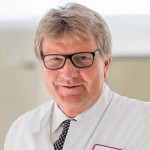 Dr. Michael Bohm
MD. Professor of Internal Medicine and Cardiology, Director, University of the Saarland, Homburg/Saar, Germany
Dr. Michael Bohm performed his medical training at the Medical School of Hannover in Germany. Residency in Internal Medicine and fellowships in Cardiology at the Ludwig Maximilians-Unversity in Munich/Germany at the Klinikum Großhadern; Heisenberg Graduate of the Deutsche Forschungsgemeinschaft; Assistant and Associate Dr of Internal Medicine and Cardiology at the Universitat zu Koln in Germany. Dr Bohm is Director of the Klinik fur Innere Medizin III and Chief of Cardiology at the University of the Saarland in Homburg/Saar in Germany. Dr Bohm's special interest includes pathophysiology and therapy of heart failure. Particular, he is involved in studies on signal transduction in the failing heart and in vascular biology. Dr Bohm has been the principal investigator in several international multicenter studies. He has written more than 350 original papers, book chapters and review articles. He has obtained several awards of scientific societies. Dr Bohm is a reviewer for most recognized scientific journals in the cardiovascular field and chief editor Clinical Research in Cardiology. He is president of the German Society of Cardiology.
---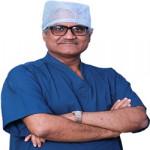 Dr. Rabin Chakraborty
Senior Vice Chairman, Medica Group & Senior Consultant Interventional Cardiologist & Electrophysiologist in Medica Superspecialty Hospital, Kolkata
Dr. Rabin Chakraborty, Gold Medalist - a renowned Cardiologist of India and in South Asia, He is a board Certified Physician Cardiologist, Interventional Cardiologist and Electro physiologist. He treats patients with problems of the cardiovascular system like the Heart, Arteries, and Veins. Heart Valves, conduction disorders of the heart. In addition to Angiography, simple and complex Angioplasty Dr. Chakraborty is one of few top Cardiologists who is a specialist in Heart Rhythm Disorders like for patients with Recurrent Palpitations, repeated unconsciousness due to Heart Rhythm Diseases and in heart failure patients. He did M.B.B.S (Honours) from Calcutta University, and was the best graduate of the year. He is a M.D. (Medicine) from the PGIMER, Chandigarh, a National Premier Institute for Postgraduate Medical Education in India and DM in Cardiology from PGIMER, Chandigarh, India. He has Diplomat of National Board (DNB) National Board, Delhi, India. He has qualified in host of foreign degrees like F.R.C.P.- Royal College of Physicians, London, F.R.C.P - Royal College of Physicians and Surgeons, Glasgow, UK and F.R.C.P - Royal College of Physicians, Dublin, Ireland.
---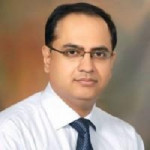 Dr Puneet Verma, MBBS, MD, DM(Cardiology), a renowned Heart Specialist of the region, having distinguished experience of more than two decades, is Chief Interventional Cardiologist in the Department of Cardiology at ACE Heart & Vascular Institute, Mohali. Dr Puneet K. Verma did his MBBS from University College of Medical Sciences (New Delhi), MD (General Medicine) from Post Graduate Institute of Medical Education & Research PGIMER (Chandigarh), DNB from National Board of Examinations (New Delhi) and DM (Cardiology) from Govind Ballabh Pant Hospital, University of Delhi. He has experience in cardiology of nearly two decades including more than 15000 interventional procedures in both adult and children. He is an expert in transradial intervention that provide excellent patient comfort and speedier recovery from major procedures. He is a Consultant General Physician and Cardiologist available at ACE Heart and Vascular Institute, Mohali.
---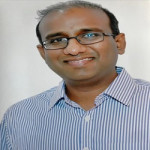 Dr. Sudheer Koganti
MBBS, MRCP UK, MRCPS (Glasgow), MD Res & CCT Cardiology (London) Citizens Hospital, Hyderabad Department of Cardiology Nallagandla, Hyderabad
Dr Sudheer Koganti is one of the best cardiologists in Hyderabad, with an immense knowledge and experience in his field. Currently, Dr Sudheer Koganti is a Consultant Interventional Cardiologist at Citizens Specialty Hospital, Hyderabad. Dr Sudheer Koganti graduated from the prestigious, Armed Forces Medical College, Pune and pursued higher medical and super specialty trainings across various reputed institutes in the UK. This was just the beginning of his journey and kept gaining invaluable experience of over 18 years since graduation and specializing in cardiology for 12 years. Interventional cardiology research conducted at Royal Free Hospital, Great Ormond Street Hospital, London and Erasmus MC, Rotterdam, Netherlands lead to MD Res award by University College London (one of the Times top ranked universities in the world). Honed interventional cardiology training at world-renowned Barts Heart Centre, London. Since then, he has been adding new horizons to his career pursuing many fellowships and awards from renowned universities abroad as one of the successful cardiologists and serving patients being an important part of various organizations.
---