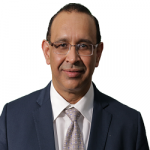 Dr. Sanjay Kalra
MBBS, MD, DM (AIIMS New Delhi), is an Endocrinologist Based at Bharti Hospital, Karnal, India
Dr. Sanjay Kalra, MBBS, MD, DM (AIIMS New Delhi), is an Endocrinologist Based at Bharti Hospital, Karnal, India. An avid researcher, writer, and busy clinician, he is the past president of the Endocrine Society of India (ESI), President of the Indian Professional Association for Transgender Health (IPATH), President of the South Asian Federation of Endocrine Societies (SAFES), and Executive Committee member as well as Chair, Education Working Group at the International Society of Endocrinology (ISE). He is the Section Editor of Endo Text, the PubMed-indexed textbook. He serves as Editor-in-chief Asian Journal of Diabetology while offering his editorial skills to various other publications. Along with these and other responsibilities, he works to spread endocrine and diabetes awareness across the world. In his spare time, he indulges in his favorite hobbies, the folk-dance Bhangra and the traditional Indian club bell, 'Mugdar.'
---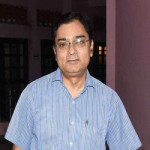 Dr. Surya Kant Tripathi
Prof & Head - Dept of Respiratory Medicine. KGMU. Lucknow Vice-Chairman IMA-AMS Past President ICS. NCCP and ICAAI
He is currently Professor and Head, Dept. of Respiratory Medicine, King George medical University, Lucknow and also National President of Indian Chest Society. He has published 12 books, 30 chapters and 357 research publications in various National and International Journals. He has been awarded about 67 awards till date including Vigyan Gaurav Award (the highest Award of UP in the field of Science) by Chief Minister UP and 1st UP Doordarshan Award by Governor UP.
---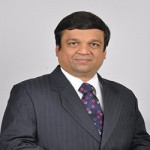 Dr. Rahul Pandit
Director, Department of Critical Care at Fortis Hospital, Mumbai and Member, COVID-19 Task Force, Maharashtra
Dr. Rahul Pandit Director, Department of Critical Care at Fortis Hospital, Mumbai and Member, COVID-19 Task Force, Maharashtra. Having a prestigious Fellowship of Joint Faculty of Intensive Care Medicine, Australia, today Dr. Rahul Pandit plays the lead role in setting up ICU Policies, Protocols and Patient Care Algorithms.
---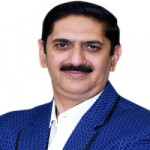 Dr. Khusrav Bajan
Consultant, Department of Critical Care and Medicine at P.D. Hinduja National Hospital and Medical Research Centre & M.R.C, Mumbai
Dr. Khusrav B Bajan is Consultant Physician & Intensivist, Department of Medicine and Critical Care at P. D. Hinduja Hospital, Mumbai. He shoulders the responsibility of Department of Emergency Medicine as a Head to the department. He completed his MBBS in 1990 and underwent MD in Internal Medicine from in 1993 from Lokmanya Tilak Municipal General Hospital and Lokmanya Tilak Municipal Medical College, Sion, Mumbai.
---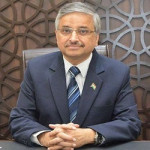 Dr. Randeep Guleria is Professor and Head, Department of Pulmonary Medicine and Sleep Disorders at All India Institute of Medical Sciences, New Delhi, where he has been working since the last 23 years. Dr. Guleria is the first Indian to get a Doctorate of Medicine (DM) in Pulmonary and Critical Care Medicine. Dr. Guleria was conferred with the prestigious Padma Shri Award in 2015 by the President of India and recently with Dr. B.C. Roy Award in the category Eminent Medical Person for the year 2014. He has done pioneering work on respiratory muscle functions, lung cancer, asthma and COPD and has more than 400 publications in International and National journals and 49 chapters in various National and International books.
---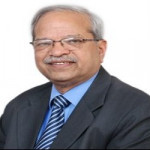 Dr. B.K. Rao
Chairman, Department of Critical Care at Sir Gangaram Hospital, New Delhi
Dr. Rao started his career as a Consultant Anesthesiologist in Sir Ganga Ram Hospital in 1983 and has been a member of the hospitals Board of Management from 1996 till date. Currently Dr. Rao is the Chairman, Department of Critical Care and Emergency Medicine of Sir Ganga Ram Hospital. Dr. Rao received his MBBS from Maulana Azad Medical College, University of Delhi in 1975 followed by Doctor of Medicine degree (MD) in Anaesthesiology. The Government of India awarded him the third highest civilian honour of the Padma Bhushan, in 2009, for his contributions to medical science.
---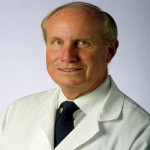 Dr. Neil Ross MacIntyre
Medical Director, Respiratory Care Services and Professor of Medicine at Duke University Durham, North Carolina
Dr. Neil Ross Maclntyre MD is a Professor at Duke University. He received a medical degree from the Cornell University in 1972. His research interests are Pulmonary Medicine, Internal Medicine and General Medicine, Critical Care Medicine, Allergy, Oxygen Therapy, Sleep Hypoxemia, Pulmonary Rehabilitation.
---